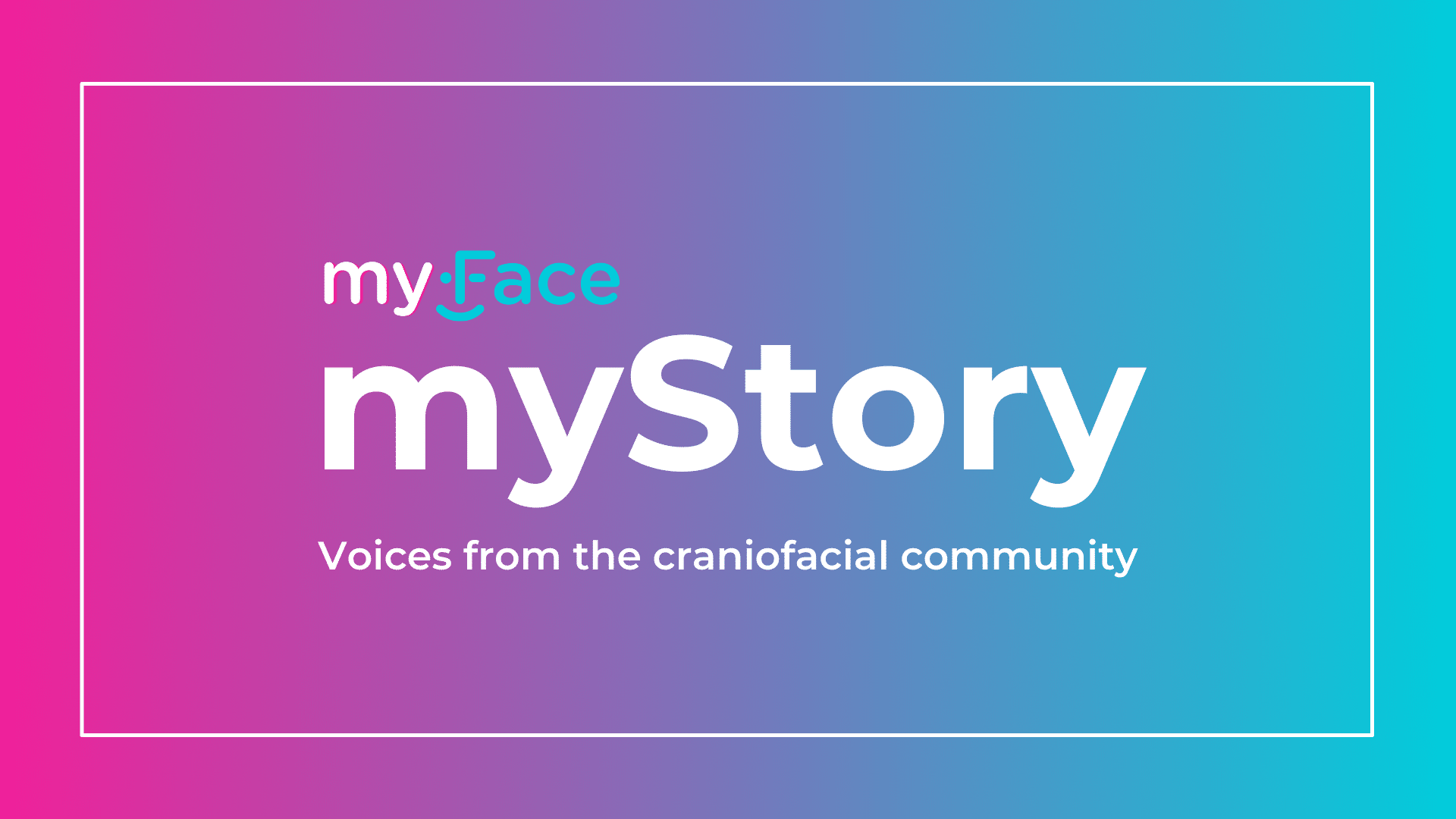 Every month, myFace's Dina Zuckerberg hosts myFace, myStory, a podcast series with conversations, interviews, and roundtable discussions from the members of the craniofacial community and beyond.
The podcast allows people within the craniofacial community to share their stories and perspectives in their own words. Dina and her guests seek to educate the general public about craniofacial differences and what those with facial differences deal with as individuals and as a community. Sharing these stories empowers those within the community to be brave by letting them know they are not alone and encourages them to speak out and share their experiences.
Every episode is available on all major podcasting platforms, including Apple, Google, and Spotify and video recordings of the interviews can be viewed on YouTube. Be sure to subscribe to myFace, myStory on your preferred platform.
Help myFace, myStory reach a larger audience by rating and reviewing the podcast and sharing it with your friends!
Share your thoughts with Dina or subscribe by email to receive updates with links to new podcast episodes!
myFace, myStory is also available on YouTube! Subscribe to myFace's YouTube Channel now to watch past podcasts and get updates about the release of future episodes on the YouTube App on your TV, Computer, iPad, or mobile phone.
You can also watch them right here on our website by visiting the episode below.