WELCOMING CHALLENGES AND PIONEERING MIRACLES
WELCOMING CHALLENGES AND PIONEERING MIRACLES
The myFace Center Provides Comprehensive Care in a Multidisciplinary Setting for Patients Requiring Reconstructive Plastic Surgery.
Founded in 1955 with the support of myFace, the Center at the Hansjörg Wyss Department of Plastic Surgery (formerly known as the Institute of Reconstructive Plastic Surgery / IRPS) is housed in a state-of-the-art facility that contains 15 Centers of Excellence, faculty clinical offices and full-service outpatient operating rooms. Every member of the attending staff holds NYU School of Medicine academic appointments. The Center conducts one of the largest plastic surgery educational programs in the world, and its research program has made major contributions in the areas of transplantation, wound healing, craniofacial biology, computer graphics and distraction osteogenesis.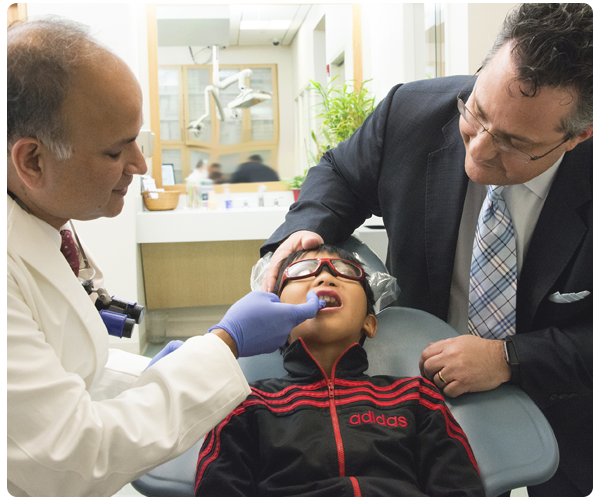 Each of the Centers of Excellence is Staffed with Leading Experts in Every Facial Anomaly.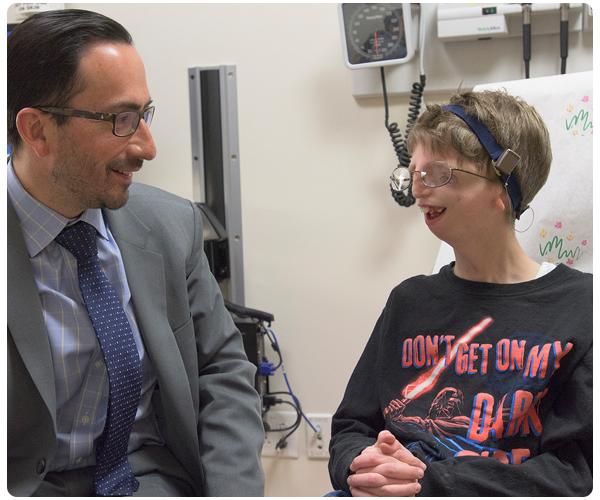 Embracing a team approach, specialists meet regularly to evaluate new and former patients with complex problems and formulate comprehensive treatment plans. This process saves families time and prepares our team to move forward with both insight and care.
EMPOWERING CHILDREN AND STRENGTHENING FAMILIES
EMPOWERING CHILDREN AND STRENGTHENING FAMILIES

myFace established and maintains The Newman Family Support Center, the most comprehensive psychosocial team in any U.S. craniofacial center.
The team at Newman includes a Social Worker, Clinical Psychologist, Geneticist, Pediatric Nurse Practitioner, Speech Pathologist, Nutritionist, and Family Program Coordinator. The team provides counseling for genetic, psychiatric, behavioral, social, pre-natal and post-natal, speech, mentoring, resource and medical issues.
myFace also hosts networking, therapeutic and educational programs for patients and their families. Finally, we provide an apartment for out-of-town families while their child is undergoing surgery and treatment, as well as complimentary round trip tickets on Southwest Airlines.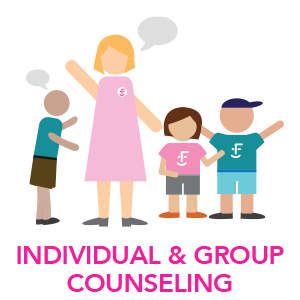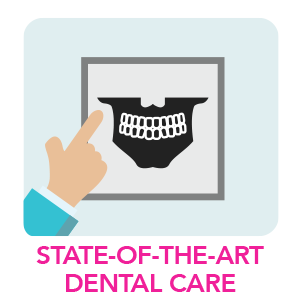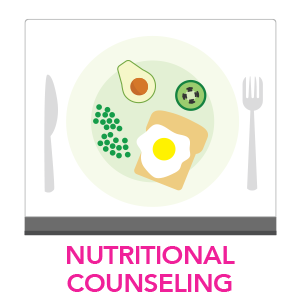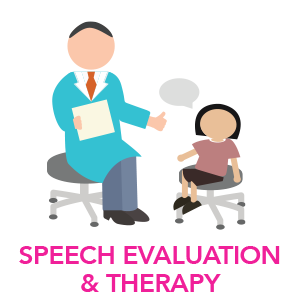 LEADING THE MOVEMENT IN PSYCHOSOCIAL CARE
SOCIAL AND PSYCHOLOGICAL SERVICES
Pre and post-natal counseling, feeding, and home care instruction.
Emotional, behavioral, developmental, family, and genetic counseling.
Networking of families and patients.
Hospital admittance, bedside, waiting room, and discharge support.
Speech evaluation therapy, medical assistance, and referrals to local professionals.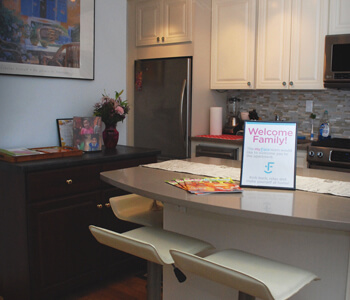 Across the street from NYU Langone Medical Center, the myFace Family Apartments are available for out-of-town families whose children are receiving craniofacial-related care.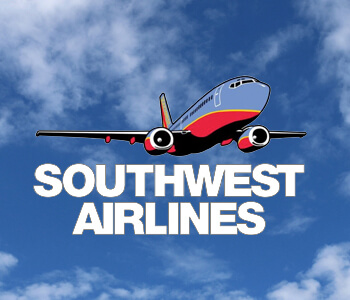 Southwest Airlines Medical Transportation Grant Program
myFace provides free airline transportation to families through a generous grant from Southwest Airlines.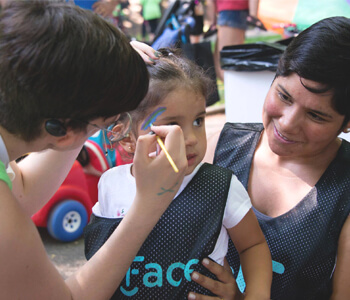 The Newman Family Support Center hosts summer fun picnics, an annual Races for Faces fundraising walk and carnival for awareness, and a Winter Holiday Party for all Wyss department families and friends.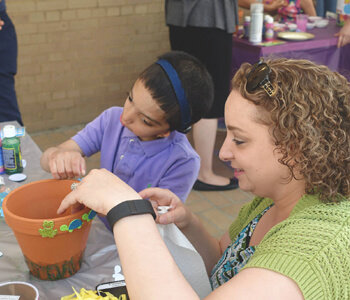 myFace organizes family support groups that provide needed guidance and support for our patients, their siblings, and their parents.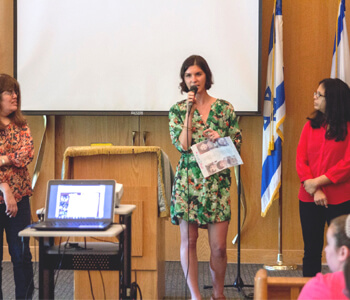 In partnership with local schools and organizations, including Facing History and Ourselves and Sprigeo, myFace has launched an educational initiative to raise community awareness of the social stigma surrounding facial difference.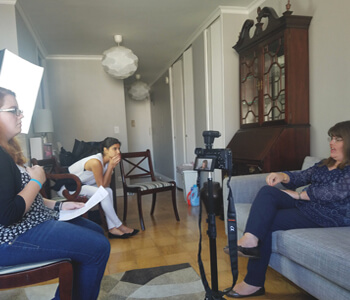 Our Narrative Video Project Series provides a platform for patients to write, direct, and share their personal stories and wisdom about living with a craniofacial condition and spread awareness.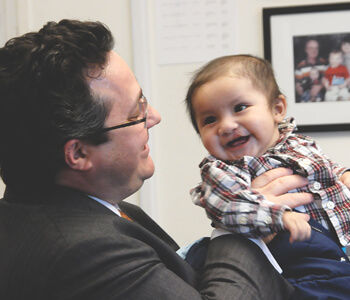 Condition-Specific Seminars
The myFace Center host condition-specific medical seminars for parents led by Institute professionals.
Stephen C. McGuinness Family Room
This relaxing space is located at the myFace office and is equipped with a television, computer, books, and games.