Online Support Groups, Workshops & Events
Virtual Craniofacial Support Groups
Ensuring that individuals impacted by craniofacial differences and family members across the country have a place to turn for support is critical to the work of myFace. 
Designed to provide guidance, counsel and community for those living with craniofacial conditions and their families, myFace support groups provide an environment where participants can feel safe, hopeful, and never alone. Support groups for adolescents, adults, and parents are a cornerstone of the help myFace offers to the craniofacial community. The support groups are a mix of therapist-led and peer-led, are offered virtually, and meet regularly throughout the month.
Join a Support Group
If you are a craniofacial patient or family member interested in joining  either the Adolescent, Adult, or Parent Support Groups, please email Dina Zuckerberg, Director of Family Programs, at

Dina@myFace.org

.
Support Group for Adolescents (ages 14-18)
This group is open to adolescents ages 14-18 with any kind of craniofacial condition. It provides a safe and welcoming space for adolescents to meet, share their experiences and thoughts, discuss stressors and coping strategies, and receive support from a Group Facilitator. Group participants will also have the opportunity to have fun and play games together.
Meets one Sunday per month at 12:00 PM ET / 9:00 AM PT
---
Support Group for Adults (18+)
This group is open to adults (18+) with any kind of craniofacial condition, providing a safe and welcoming space for adults to meet and share their experiences and thoughts.
Meets every other Saturday at 4:30 pm ET / 1:30 pm PT
---
Support Group for Parents
This group is open to parents of a child with a craniofacial condition. It provides a safe and welcoming space to meet, share experiences, and receive support from a Group Facilitator.
Meets every other Thursday at 5:00 pm ET / 2:00 pm PT
---
Prenatal/Infant Parent Support Group
This Support Group is open to expectant parents who've received a craniofacial diagnosis in utero as well as to parents whose child is up to 1 year of age.  The group provides a safe and welcoming space for parents to meet and share experiences and concerns – while receiving support from a Group Facilitator – as they prepare for birth and/or navigate their child's first year of life.
Meets one Sunday a month at 12:00 pm ET / 9:00 am PT
For further information about this group, please contact Sandy Gilbert at:

sandy@myface.org

or 917-720-4573
---
Grupo de Apoyo Para Padres En Español (Spanish Language Parent Support Group)
myFace está ofreciendo un nuevo grupo de apoyo que está abierto a los padres de habla hispana de un niño con una diferencia craneofacial. Es un espacio seguro para que los padres se reúnan, compartan sus experiencias y pensamientos, y reciban el apoyo de un facilitador de grupo de habla hispana. Las sesiones de los grupos de apoyo son GRATUITAS y se llevan a cabo en zoom.
Se reúne cada otro Jueves a las 5:30 pm ET / 2:30 pm PT

Para obtener más información sobre este programa o para unirse al grupo de apoyo, comuníquese con Sandy Gilbert:

sandy@myface.org

o 917-720-4573
---
Meet Our Support Group Facilitators
Dr. Eric Riklin
Adolescent Support Group Facilitator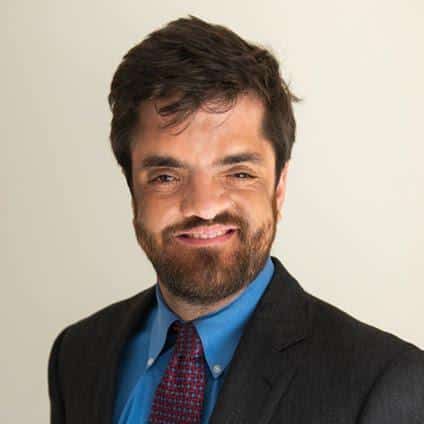 Dr. Riklin graduated from Fordham University with a PhD in clinical psychology in June 2022. He is currently a Pediatric Psychology Postdoctoral Fellow at Children's Hospital Los Angeles (CHLA).
Dr. Riklin was born with Crouzon syndrome – a very rare craniofacial diagnosis that manifests as a facial difference – and has undergone 25 surgeries to date. His own personal experiences have solidified his interest in working as a clinical psychologist with pediatric patients and their families as they navigate various medical and mental health needs.
His research has focused on the psychosocial needs of youth with medical conditions (more specifically, craniofacial conditions) and determining efficacious psychotherapeutic interventions for these populations, with a current focus on the psychosocial needs of youth with craniofacial conditions and determining effective psychosocial interventions for this population.
Dr. Riklin shares, "I have been working with myFace as the Adolescent Support Group facilitator since 2011, and am grateful to be part of such a wonderful organization that provides support, resources, and assistance to those within the craniofacial community. I am continuously impressed by the members of this group and  learn so much from them regarding resilience, strength, and commitment. I am excited to meet others who are looking to join, and explore and share their experiences and feelings in a safe, nonjudgmental space!"
Anastatia Fabris
Spanish Speaking Parents Support Group Facilitator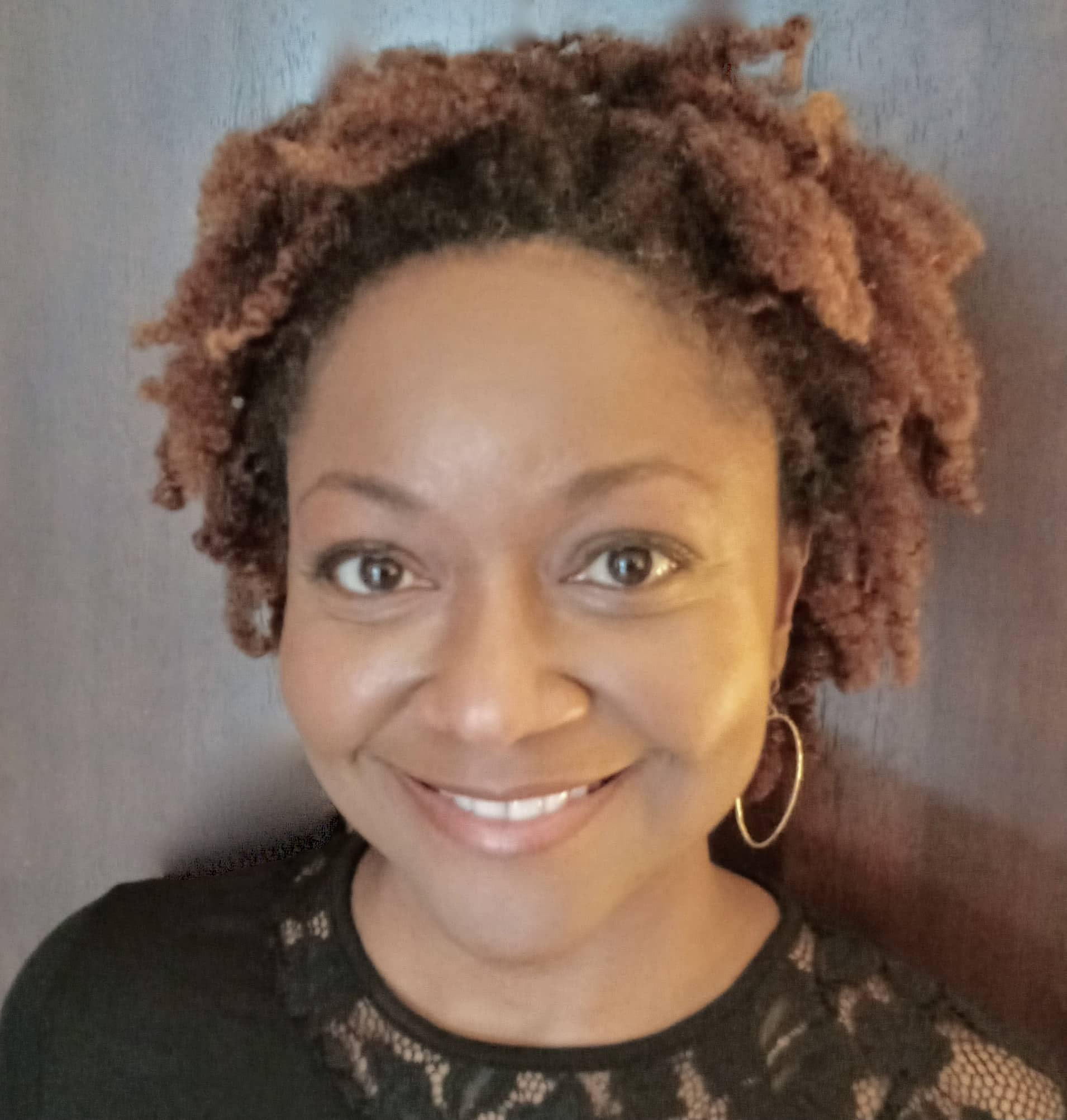 Anastatia Fabris is a Licensed Clinical Social Worker with 20 years of experience working with adults with chronic illness, coexisting mental health issues, disability, and HIV. She's currently a psychotherapist in private practice and is the owner/founder of The Mind Wellness Connection. Her practice specializes in adults dealing with PTSD, depression, anxiety, life transitions and chronic illness.
Anastatia uses various treatment modalities including Cognitive Behavioral Therapy, ACT, Motivational Interviewing, Mindfulness Informed Therapy, and Psychodynamic Therapy. She has additional certifications in Trauma Treatment, and is currently training as an EMDR Therapist.
The Support Group for Spanish Speaking Parents provides a space for connection, resonance and a felt sense of community and belonging. Through the group dynamic, members know they are not alone. Though their specific experiences may vary, group members are able to motivate, reassure each other, and affirm that they have the strength, courage and resilience to face their challenges with hope and optimism.
Anastatia shares, "It really is an honor to hold space for such an amazing group of brave, resourceful and nurturing parents."
---
Anastatia Fabris es una trabajadora social clínica licenciada con 20 años de experiencia trabajando con adultos con enfermedades crónicas, problemas de salud mental coexistentes, discapacidad y VIH. Actualmente es psicoterapeuta en práctica privada y es la propietaria/fundadora de The Mind Wellness Connection. Su práctica se especializa en adultos que lidian con TEPT (trastornos de estrés postraumático), depresión, ansiedad, transiciones de vida y enfermedades crónicas.
Anastatia utiliza varias modalidades de tratamiento, incluida la terapia cognitiva conductual, ACT, entrevistas motivacionales, terapia informada de atención plena y terapia psicodinámica. Tiene certificaciones adicionales en el tratamiento de trauma y actualmente se está capacitando como terapeuta EMDR.
El Grupo de Apoyo para Padres brinda un espacio para la conexión, la resonancia y un sentido de comunidad y pertenencia. A través de la dinámica de grupo, los miembros saben que no están solos. Aunque sus experiencias específicas pueden variar, ellos pueden motivarse, tranquilizarse unos a otros y afirmar que tienen la fuerza, el coraje y la resiliencia para enfrentar sus desafíos con esperanza y optimismo.
Anastatia comparte, "Realmente es un honor tener espacio para un grupo tan increíble de padres valientes, ingeniosos y cariñosos."
Dina Zuckerberg
Adult Support Group Facilitator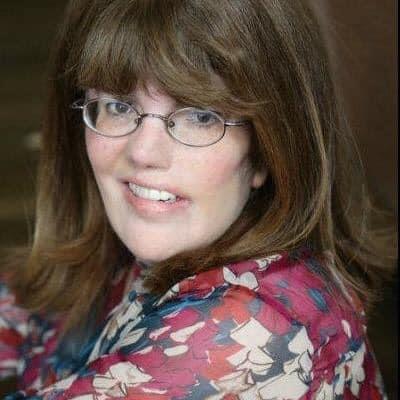 As Director of Family Programs at myFace, Dina Zuckerberg brings her life experience of growing up with a craniofacial difference to the programs she helps implement for the individuals and families myFace serves.  She was born with a cleft lip, a hearing loss in both ears and no vision in her left eye.  She has had several surgeries and was teased and excluded growing up.  It wasn't until she was in her early twenties and joined a support group for teens and adults with facial differences that she saw the incredible value of being part of a community of people who could understand what she was going through.
Dina created  the Adult Support Group when she joined myFace in 2014 because she wants everyone with a facial difference to know that they have a voice and they are not alone on this journey.
Dina shares, "In this group, members share their own stories, their fears, concerns and accomplishments.  With the support of the group, they are empowered to pursue their goals, establish relationships and help others.  It is amazing to witness the transformation that takes place as they discover their power."
Dr. Leah Stock-Landis
Parent  & Prenatal Parent Support Group Facilitator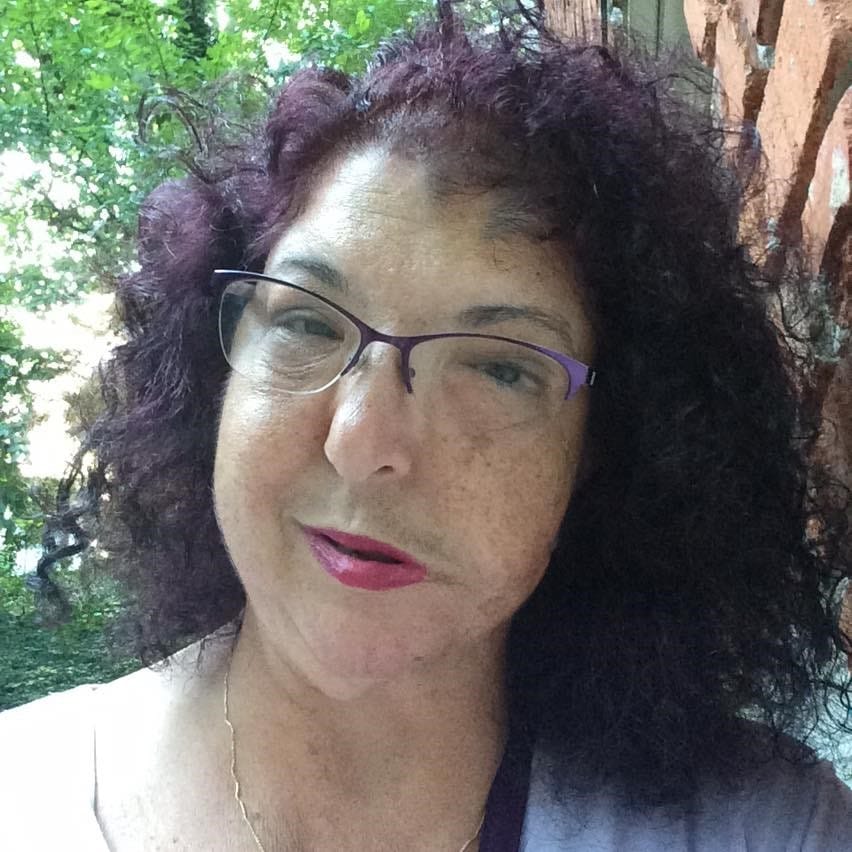 Dr. Stock-Landis has been a licensed clinical psychologist since 1995, with broad experience in clinical, administrative, and academic settings. In addition to being born with a craniofacial difference herself (Goldenhar Syndrome), she also has a son who was born with cleft lip and palate.
She specializes in CBT, CBT-I, DBT, CPT and MI therapeutic methodologies and embraces the scientist practitioner model. She has training and experience in behavioral medicine and substance-use treatment, as well as experience working with adolescent, adult, and geriatric populations. Her broad range of training, personal life experiences, compassion, and empathy make her the perfect candidate to lead the myFace Parent Support Group and Prenatal Support Group.
Dr. Stock-Landis shares, "I am honored to work with myFace, a dynamic organization that works tirelessly to provide resources and support to the facial difference community. In my role as support group facilitator, I hope to continue the tradition of creating a safe, supportive environment where support group members can share their experiences and explore them, while tapping into the resources that others who have "been there, done that," can offer.  I look forward to helping support group members as they begin their journey with an open heart and a listening ear."
Upcoming Online Groups, Workshops and Events
5/21/20 @ 4:00 PM
Parent Support Group • Advocating for Your Child During the Homeschooling Environment
with: Lilliana Diaz-Pedrosa, Esq.,Advocates for Children of NY Director, AFC Parent Center
5/23/20 @ 5:00 PM
myFace Family Concert with Jennifer Paskow
Our Self-Care workshop from 4/25/20 is available online!
Click here to watch
5/02/20 @ 2PM
FB Live with Rick Guidotti of Positive Exposure
Click here to watch
Our Parent Group on Nutrition and Healthy from 5/07/20 is available online!
Click here to watch
5/09/20 @ 11:30 AM
Nutrition and Eating Healthy – Adult Group
See flyer below for more info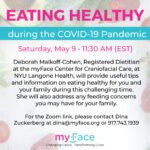 5/10/20 @ 2:00 PM
Adolescent Support Group
5/14/20 @ 4:00 PM
Parent Support Group
Upcoming Online Groups, Workshops and Events
5/14/20 @ 4:00 PM
Parent Support Group