Dear reader,
I am excited to share this issue of Your Impact, where we highlight myFace stories of hope, creativity and camaraderie.
You'll read about Ezra, a 15-year-old who shares his journey of strength and commitment as a gymnast. You'll hear from Erin and what it's like to be a sister to Kyle who was born with Nablus Syndrome. You'll learn about "Cameradery," an innovative program that brings young people together through photography. And much more!
I want to remind you that none of what we do is possible without your commitment to make each day better for myFace individuals and families.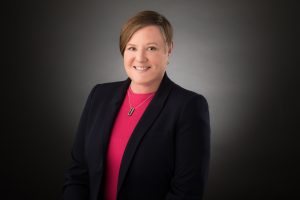 Stephanie Paul
Executive Director, myFace 
---
MYFACE STAR, EZRA,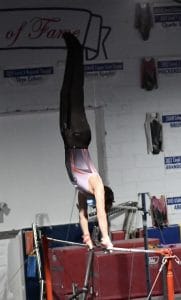 Shows Us That To Be A Good Gymnast, You Need Strength On the Outside and Inside
"Keep your head up. The challenges you face make you stronger on the inside."
– Ezra
Born with Pierre Robin Sequence, Ezra has had to dig deep to find his own expression of who he is.  As an accomplished gymnast and talented musician, Ezra's wisdom beyond his years is an inspiration to us all.
Learn more about this determined and inspiring young man
---
MYFACE PROVIDES ASSURANCE,
And Comfort to Families When They Need it Most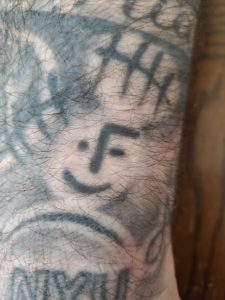 Joel and his mom, Alicia, have been coming to NYC for the past 4 ½ years where Joel has been undergoing major jaw, sinus and facial reconstruction with his plastic surgery team at NYU Langone Health. Joel has documented his journey through his tattoos to also show his gratitude and support.
Read more about Joel and Alicia's Journey
---
MY BROTHER, KYLE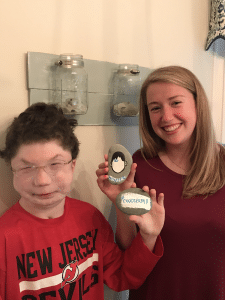 A Sibling Perspective
At myFace we celebrate the journey of kids and adults living with a facial difference. Siblings will not go through the experience unaffected. Erin graciously shares her perspective in this story where she explores what it is like to be a sister to Kyle, born with a rare condition called Nablus Syndrome.
Learn why Kyle is an inspiration to Emily
---
CAMERADERY! 📸
Brings True Camaraderie To Those With Facial Differences
In offering innovative ways to bring young people together, we share the story of "Cameradery," a student-run art photography program at Cornell University. 15 myFace kids were able to take part in this unique program to explore a range of aspects of photography while honing their own creative skills.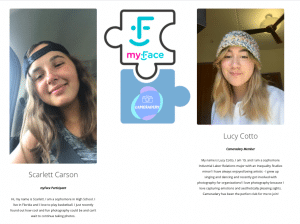 See how students, Lucy and Scarlett, came together
---
ASK THE EXPERT: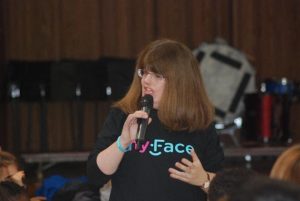 Dina Zuckerberg
Director of Family Programs, myFace
myFace's Director of Family Programs, Dina Zuckerberg, leads the myFace Wonder Project, an anti-bullying campaign educating students in schools across the country on the importance of celebrating uniqueness, being an upstander and always choosing to be kind.
See the questions Dina often gets asked about living with a facial difference
---
MYFACE JOINS LEADING NONPROFITS AND MEDICAL ORGANIZATIONS
To Request Critical Government Funding for the NIDCR and NIH
myFace, along with 47 leading nonprofits and medical organizations, signed on to a letter from the Friends of the National Institute of Dental and Craniofacial Research (NIDCR) to the House Appropriations Committee requesting funding for the NIDCR and National Institutes of Health (NIH). 
Learn more about these important legislative efforts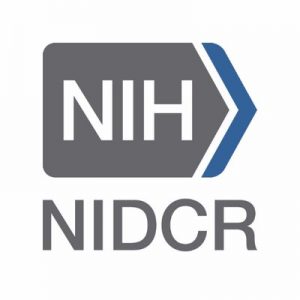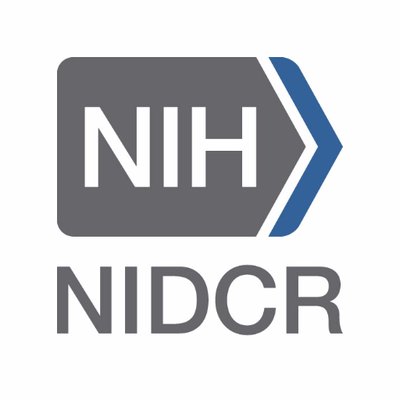 ---
Double Your Impact!
Employer matching gifts can double – and sometimes even triple – your support!
Visit our matching gift page to find out if your company will match your donation. If they don't have a matching gift program, ask them to start one.