Don't miss your last chance to donate by midnight on May 17 to our Match Grant Challenge and double your impact.
But first, please read this special story from one of our cleft patients' moms. It will inspire you, warm your heart, and show you the impact YOUR gift can have!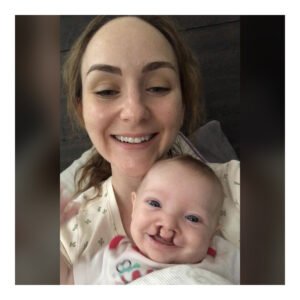 "My name is Erin and I have a baby daughter named Eilis. Eilis is a beautiful little girl who was born with a cleft lip and palate. You can see from the photo here what she looked like before her surgery.
Her cleft made it difficult for her to eat and drink and, though my fiancé and I were concerned about our daughter, I knew we were in excellent hands when Shelley Cohen, the Cleft Team Coordinator at the myFace Center for Craniofacial Care sat us down right from the start and assured us we had absolutely nothing to worry about.
Shelley made sure we understood the surgeries and treatment Eilis would undergo; she made sure we had special bottles designed for babies with cleft so that Eilis could get the nutrition she needed. Deborah Malkoff-Cohen, the nutritionist at the myFace Center was super helpful with this too!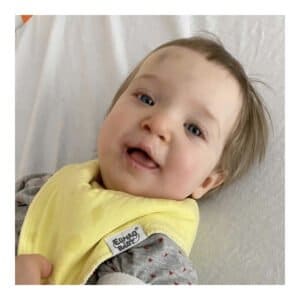 When she was 3 months old, Dr. Roberto Flores, reconstructive surgeon extraordinaire at NYU performed surgery to repair her lip and just last week, he performed the surgery on Eilis' palate.It's been a whirlwind of emotions for us, especially given the current situation we are living in with the COVID-19 pandemic. However, my fiancé and I had no doubt Eilis would be in the best of hands.  And were we ever!
We are so grateful for the care and compassion we received from the myFace Center team, Dr. Flores and the amazing nurses who cared for Eilis during her recent surgery. These nurses hold a special place in my heart. I am a nurse myself and began my career at NYU. This is now the place that is forever changing the course of my daughter's life for the better.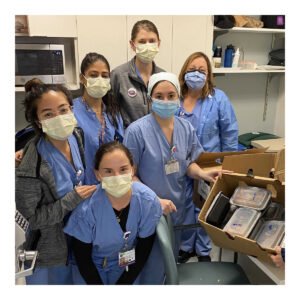 To thank everyone, we organized a fundraiser and had meals delivered to the hospital staff and nurses working during this pandemic, especially those taking care of babies having surgeries like my little Eilis. We also made sure to make a contribution to myFace so that other families can get the same gold-standard, quality of care – regardless of their financial circumstances."
We are so thrilled that Eilis' surgery went well and are grateful to Erin and her fiancé for their support. The funding myFace receives from individuals like you and Erin's family will enable us to continue providing the comprehensive team support that is so critical to our patients living full and productive lives.We have a Match Grant Challenge going on right now. All gifts made through midnight, Sunday, May 17th, will be matched up to $15,000!
Please make your gift and DOUBLE YOUR IMPACT today, so you can help other children like Eilis get the care they need!
With gratitude,
Stephanie