Brush Up on Oral Health Tips for National Children's Dental Health Month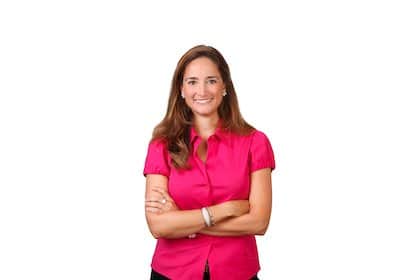 February is National Children's Dental Health Month! Baby teeth are just as important as adult teeth, especially for those with a craniofacial difference.
Today's post is from Christina Carter, DMD, from Carter Smile, LLC. She's a pediatric dentist, orthodontist, and specialist in cleft, craniofacial and surgical orthodontics.
Dental care for infants
Proper dental care begins even before we have teeth.  I advocate parents wiping your baby's mouth with a wet washcloth or bib after every feeding.  Not only does this remove the film of milk or formula from the gum pads, it desensitizes the mouth so brushing and feeding are easier in the future.  Once teeth have come into the mouth (erupted), they need to be cleaned.  Please do not put your baby to bed with a bottle, and especially not with milk or juice, even if it is watered down.  When we sleep, our salivary flow decreases, and teeth are vulnerable to bacteria and decay.
Prior to a year old, a non-fluoride training toothpaste may be used.  Sometimes parents prefer to just use water.  Either is ok as long as you are mechanically cleaning the teeth of debris and sugar.  At a year old, a tiny smear of children's fluoride toothpaste is recommended.  While children may not spit on command until the age of 6, this tiny amount is safe to swallow.  After nighttime brushing, please only allow your child to have plain water.  Even diluted juice or milk eats away at teeth at night!
Seeing a pediatric dentist after the first tooth appears
Every child should see a pediatric dentist 6 months after the eruption of the first tooth or at 1 year old.  A pediatric dentist has 2 additional years of training after completing dental school.  Bringing your child to a pediatric dentist instead of your family dentist is similar to seeing a pediatrician instead of your adult doctor.
Brushing repaired areas of the face and mouth
Some parents are afraid to brush aggressively on a repaired area, such as a cleft.  Once you have been cleared to brush by your doctors, brush away!  Sometimes, an electric toothbrush such as Quip, Oral B or Sonicare are helpful.  Each has timers to help children brush the appropriate amount of time (ideally 2 minutes twice a day) and some connect to a free app that tells you where you missed!  Electric brushes only need to be placed next to the tooth instead of brushing it.  Sometimes, this can help children as they are learning to brush or if they have limited dexterity or coordination.  If a patient can tolerate the vibration of an electric toothbrush, I firmly believe they do a better job cleaning the teeth with the same amount of effort exerted.  As always, parents should assist with brushing, especially at night, to ensure their child's teeth are properly brushed.
And don't forget, it is important to floss your child's teeth, especially between the molars.  If you only brush, and do not floss, you are leaving 40% of your teeth prone to decay.
While making these steps part of your daily routine may seem cumbersome, it will prevent problems from developing.  Let's create healthy foundations for bright futures!
About Dr. Carter:
As a pediatric dentist and orthodontist, Dr. Carter has been making the world a better place one smile at a time. Dr. Carter also specializes in caring for children with special dental needs. During her training, she spent many years at the myFace Center for Craniofacial Care at NYU Langone Health where she learned from the top craniofacial care team in the country.  It was here where she honed her dental skills in treating young children with craniofacial conditions, such as cleft lip and palate.