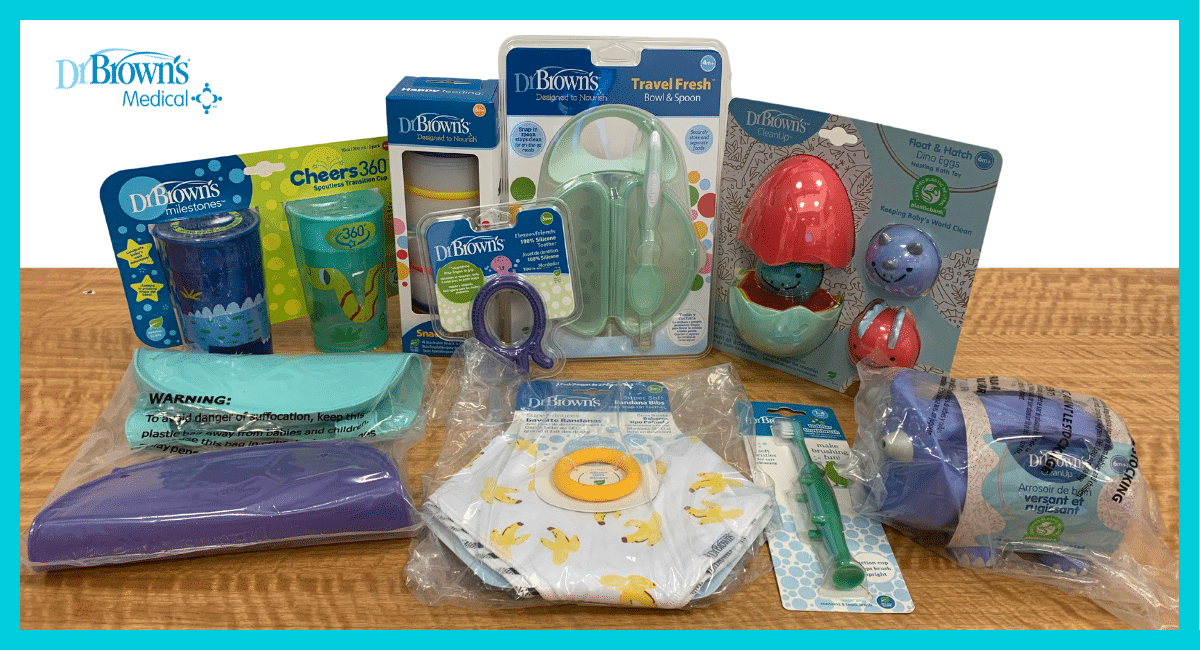 National Nutrition Month Giveaway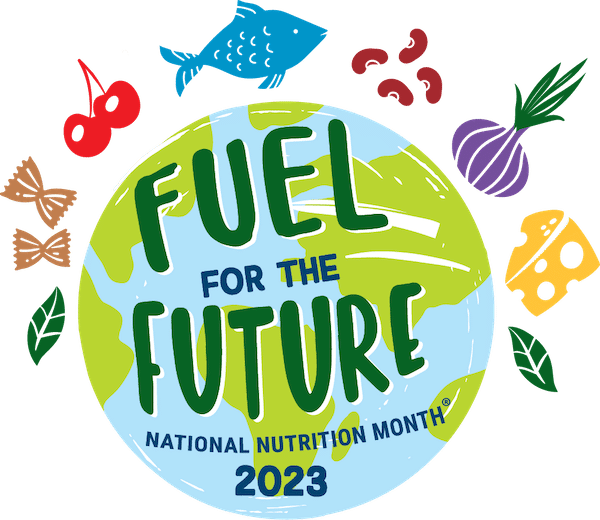 National Nutrition Month is a nutrition education and information campaign sponsored annually by the Academy of Nutrition and Dietetics that focuses attention on the importance of making informed food choices and developing sound eating and physical activity habits.
In order to raise awareness and educate the public about the nutrition and feeding challenges babies with cleft lip & palate and other craniofacial conditions and their families must overcome on a daily basis, myFace partnered with Dr. Brown's Medical for a special giveaway containing everything new parents will need to care for their baby in the first few weeks of life!
If you have a baby or toddler, this basketful of Dr. Brown's® Products stocked with "must haves" is for you! Whether your child is teething, beginning to eat table food, or needing some bath time fun – this basket has your little one covered. The contents of the basket are not specific to those with craniofacial conditions, and everyone is encouraged to enter!
Basket includes:
Travel Fresh Bowl and Spoon
Silicone Baby Bib
10 oz. Cheers 360 Spoutless Transition Sippy Cup
Snack-A-Pillar™ Snack and Dipping Cups
Flexees™ Friends Teether
Bandana Bib Teether
Toddler toothbrush
CleanUP Pour and Roar Watering Can
CleanUP Float and Hatch Bath Toy
Estimated value: – $77.00
UPDATE AS OF APRIL 3, 2023
The giveaway contest is closed as of 12:00 pm March 31, 2023. A winner will be chosen and contacted by email by Friday, April 7, 2023.
Giveaway Rules
The winner will be randomly selected from all registered entries, and chosen on Friday, March 31st at 12pm ET. myFace will contact the winner via email shortly thereafter. If the Winner's email is non-deliverable or unanswered after 5 days, another winner will be chosen randomly and contacted via email.
Please note that this contest is only open to U.S. residents, and shipping is only available to the 50 U.S. states.
Stay tuned, and thank you for your interest in our contest!
About myFace
For nearly 72 years, myFace has been dedicated to changing the faces – and transforming the lives – of children and adults with facial differences by providing access to holistic comprehensive care, education, resources, and support that pave the way for better outcomes.
myFace recently partnered with fellow nonprofit Welcome Baby to provide low-income families with free Newborn Craniofacial Care Kits that contain essential items that help facilitate adequate nutritional intake for babies with cleft lip and palate and other craniofacial conditions during their first weeks of life.