Today — March 8th — is International Women's Day, and we're celebrating the social, economic, cultural and political achievement of women. You can honor an important woman in your life, by making a gift to myFace in her name.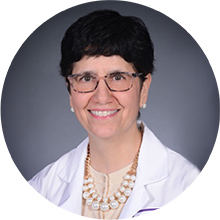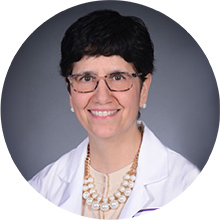 An important woman in many of our lives is Patricia Chibbaro; if you've ever been involved with myFace, chances are you know Pat. For over 30 years, she's been with the myFace Center in the Hansjörg Wyss Department of Plastic Surgery at NYU Langone Health. An exceptional pediatric nurse practitioner, Pat is always there to hold a hand, soothe a child, counsel a parent, and provide support. You can find her handing out the toys at our annual family holiday party or joining in "Races for Faces"!
She is a rock to our patients and families, and we cannot thank her enough for her years of service. Last year we were thrilled to honor her at our gala, because not only is Pat part of the myFace family, she is also family to so many of our patients.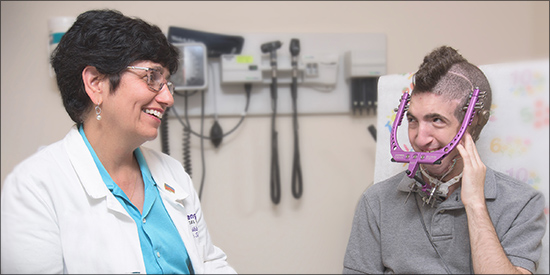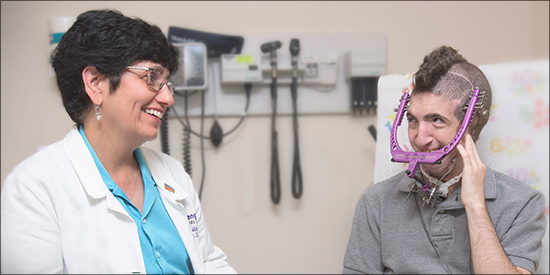 Pat also has her own radio show on Sirius XM, The Nurse Practitioner Show, where she highlights the nuances of her profession and her work, and she's the voice of CIVA, myFace's Craniofacial Interactive Virtual Assistant. This tool enables Pat's soothing voice and clear explanations to reach a wider audience, which means more families and patients go in to their surgeries with a better understanding of the process.
An amazing nurse, a compassionate person, and a truly incredible woman. Thank you, Pat, from everyone at myFace.
If you would like to celebrate International Women's Day, and make a gift in honor of Pat or any other special woman in your life, please click here, and if you've given recently, thank you so much for your support.