Thank you to our friends at Helen Journal for featuring myFace in their November 2022 issue. Part of our mission at myFace is to raise awareness for the craniofacial community, and opportunities like this allow us to reach new audiences and bring attention to the experiences of individuals with facial differences and the work we do at myFace to support them.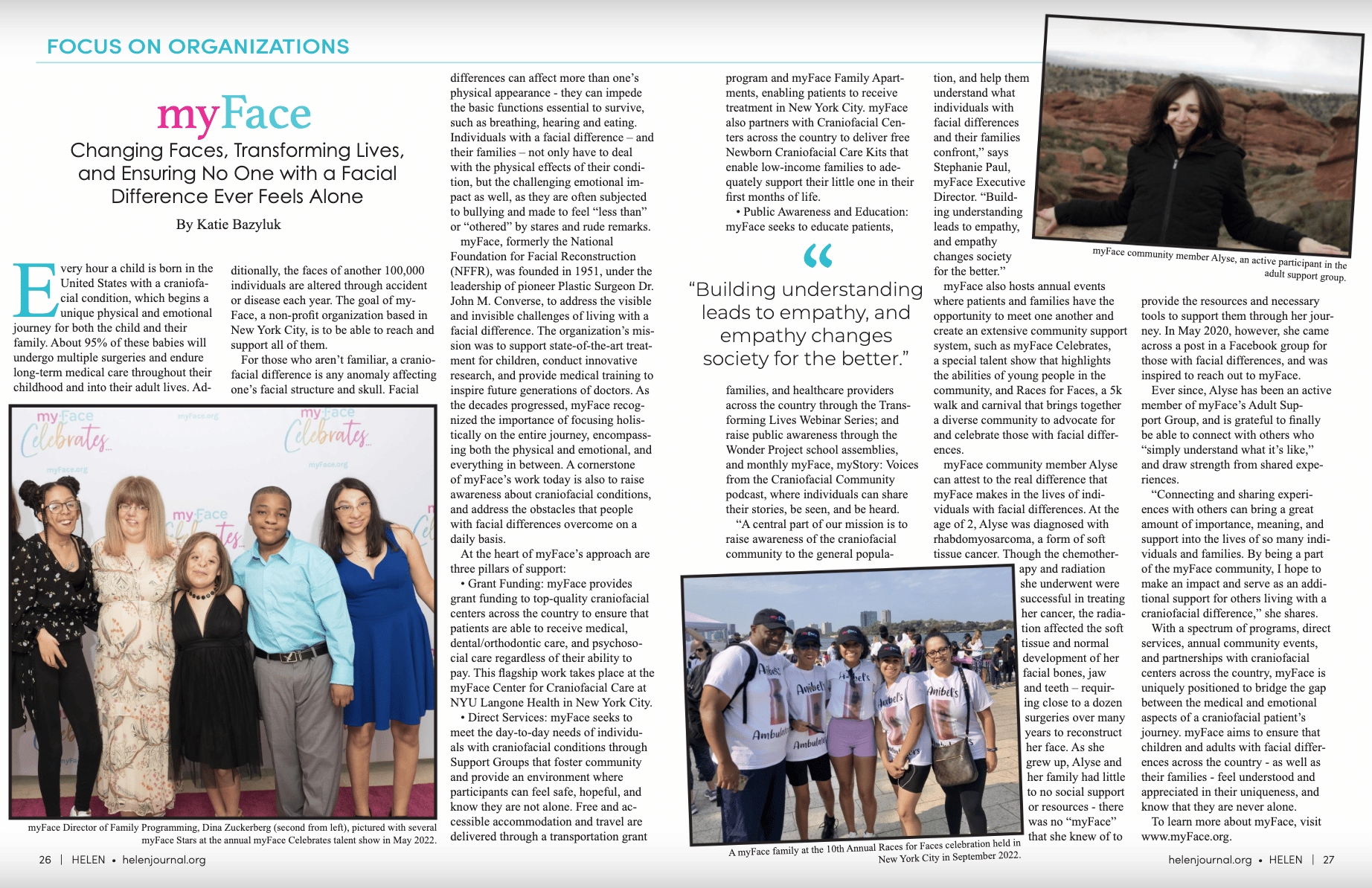 To read the entire issue, click here! (myFace's feature is on pages 26-27.)
To download myFace's article, click here.