We hope you will join us for the next webinar in our Transforming Lives Webinar Series on October 24th, 2023, at 7pm EST: Orthodontic Management of Cleft Lip/Palate.
Please submit any questions for our speakers in advance of the webinar by emailing them to Sandy Gilbert, Senior Program Director. If you join us for the live webinar, there will also be an opportunity for you to ask the speakers questions directly using the live chat feature.
LEARNING OBJECTIVES
To provide an overview of the sequencing and timing of orthodontic, orthopedic and surgical interventions from infancy through adulthood
To review the role of presurgical infant orthopedics
To discuss common dental anomalies and their management
To review management of the alveolar cleft
To review strategies to reduce burden of care in orthodontic treatment
GUEST SPEAKERS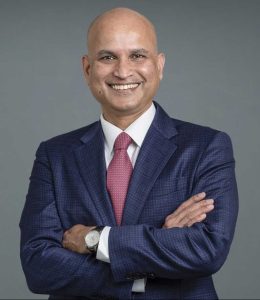 Pradip R. Shetye, DDS, BDS, MDS
Craniofacial Orthodontist, myFace Center for Craniofacial Care at NYU Langone Health
Associate Professor of Plastic Surgery (Orthodontics)
Director of Orthodontics and Craniofacial Orthodontic Fellowship Program
NYU Langone Health
Dr. Shetye is a distinguished Board-Certified Orthodontist and holds multiple prestigious positions. He serves as an Associate Professor of Plastic Surgery (Craniofacial Orthodontics) and is the Director of Craniofacial Orthodontics and Craniofacial Orthodontics Fellowship at New York University Langone Medical Center. Additionally, he is a Clinical Associate Professor of Orthodontics at NYU College of Dentistry.
Dr. Shetye is globally recognized in the field of orthodontics and has co-edited the book "Cleft and Craniofacial Orthodontics." He has an extensive publication record, including over 100 peer-reviewed scientific papers and 35 book chapters. With over 200 scientific presentations, he has shared his expertise at universities and national and international scientific meetings in more than 20 countries.
Dr. Shetye's exceptional clinical skills have earned him numerous awards, including the prestigious Daniel Marchac Award from the International Society of Craniofacial Surgeons, the Henry Kawamoto Award from the American Society of Craniofacial Surgeons, the Joseph E Johnson Award and Charley Schultz Award from the American Association of Orthodontics, and the T. C. White Award from the Royal College of Physicians and Surgeons of Glasgow.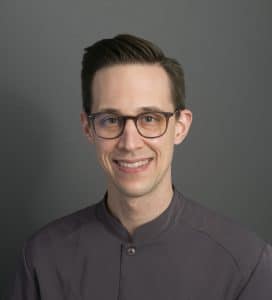 Travis L. Gibson, DMD, MSc
Clinical Assistant Professor, Faculty of Dentistry, University of British Columbia
Craniofacial Orthodontist
British Columbia Children's Hospital, Vancouver, BC, Canada
Dr. Travis Gibson, a dedicated orthodontist, is recognized for his extensive expertise in orthodontics specializing in facial differences, offering hope and smiles to children and families navigating these unique challenges. His academic journey, starting at the University of British Columbia (UBC) and culminating in a Fellowship in Craniofacial Orthodontics at NYU Langone Medical Center, speaks volumes about his deep dedication to his profession. His Master's thesis, an exploration of caregiver burden and coping strategies in pre-surgical infant care for cleft lip and palate, highlights his empathetic understanding of the distinct struggles families in such circumstances face.
Presently serving his community at his private practice in Maple Ridge, BC, and offering specialized care at BC Children's Hospital, Dr. Gibson's ongoing goal has been to enhance patient experiences. His professional approach is characterized by compassion and collaboration, putting patient care above all. Beyond his clinical commitments, he contributes as a Clinical Assistant Professor at UBC Faculty of Dentistry, shaping future generations of orthodontists since 2017. His research and editorial contributions, including the notable book "Cleft and Craniofacial Orthodontics," bear witness to his dedication to shared knowledge and collaborative care. Dr. Gibson's dynamic career—spanning patient care, education, and research—reflects his commitment to improving outcomes for individuals with facial differences, positioning him not only as a skilled practitioner, but as a compassionate ally and a trusted educator.
myFace is pleased to collaborate with the American Cleft Palate Craniofacial Association (ACPA) to present this educational program.