Podcast Release Date: November 15th, 2023
On this month's myFace, myStory podcast, host Dina Zuckerberg is joined by Mary Avella, born with Crouzon Syndrome. They will discuss how those with facial difference can hide their true selves wearing both figurative and/or literal masks, even creating a personality. What happens when you remove those masks and reveal who you are underneath?
Read about our guest below the video: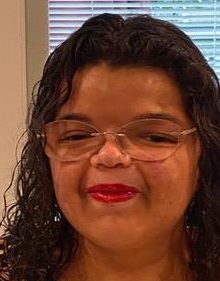 Mary Avella was born with Crouzon Syndrome and she has had thirty surgeries. She is a student at Hunter College and is majoring in Psychology/Neuroscience and aspires to be a neuroscientist. She is passionate about advocacy for the disabled community and has been a member of the myFace family for a long time. She is also passionate about reading.