Podcast Episode Release Date: April 13, 2023
On this month's myFace, myStory podcast episode, host Dina Zuckerberg is joined by Ruth Rathblott, a TEDx and inspirational speaker, bestselling author, and an award-winning nonprofit leader. They will discuss Ruth's experience of living with a limb difference; and her journey from spending much of her life hiding her difference, to eventually embracing and celebrating it. Ruth speaks to how we cope with feelings of isolation, our need to feel connected to others, to accept our differences, and the ability to rise above life's challenges. She demonstrates the power of living authentically and recognition that our differences are our greatest gift.
Read about our guest below the video: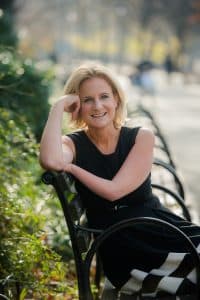 Ruth Rathblott is an expert on inclusion and diversity. She is a TEDx and inspirational speaker, bestselling author, and an award-winning former nonprofit leader. Born with a limb difference, Ruth speaks with leaders on issues of equity and belonging, the gifts of being unique, and the freedom of accepting your differences. Ruth was profiled as a CEO in The New York Times Corner Office and received Goucher College's Excellence in Public Service Award, among other awards, for her outstanding leadership in the nonprofit sector. She has spent her entire career focused on providing opportunities for those who have been underrepresented. She serves as a board member of The Lucky Fin Project.
Share your thoughts with Dina or subscribe by email to receive updates with links to new podcast episodes!
Subscribe to myFace, myStory