Podcast Release Date: July 15th, 2023
On this month's myFace, myStory podcast, host Dina Zuckerberg is joined by Amy Mendillo – author, advocate, and parent of a child born with a cleft lip and palate. Amy discusses themes from her new parent guidebook, I've Just Seen a Face: A Practical and Emotional Guide for Parents of Children Born with Cleft Lip and Palate, including the roles of caregivers as key advocates in their child's journey, both in and out of health settings. She also touches on the emotional issues that can arise for cleft parents before and during their baby's first year of life, such as fears related to bonding, sadness and loss when a baby is unable to breastfeed, and the complex feelings caregivers experience when a baby's face changes through surgery.
Learn more about the book, I've Just Seen a Face, at: www.amymendillo.com. To explore more parent guides and family resources, check out www.myface.org/parent-guides.
Read about our guest below the video: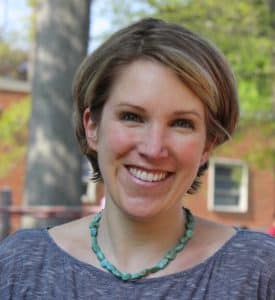 Amy Mendillo is a writer, author, and advocate. Her book, I've Just Seen a Face, is a practical and emotional guide for parents of children born with cleft lip and/or palate. Amy holds a master's in public policy from Brown University as well as master's and bachelor's degrees in music from Northwestern University and the Oberlin Conservatory of Music. She has consulted on state-level health issues, advocated for local- and city-level policy, and worked as a writer-editor for the American Cleft Palate-Craniofacial Association (ACPA), where she currently serves on its Family Resources Committee and Board of Directors. A proud cleft parent and adoptive parent, Amy lives with her family in Providence, RI.