Podcast Release Date: August 15th, 2023
Host Dina Zuckerberg sits down with Sora J. Kasuga, Face Equality Activist, to discuss her intersectional experience of living with multiple marginalized identities including being Japanese American, neurodivergent, queer, and having a facial difference. They look at understanding how others perceive our worth versus how we should perceive our worth. She will share her own journey of finding her voice as a disability justice and face equality activist, loving herself more, and how she hopes to instill that passion in others. Sora's wish is to come together as a community to be visible and be activists on the world stage.
Read about our guest below the video: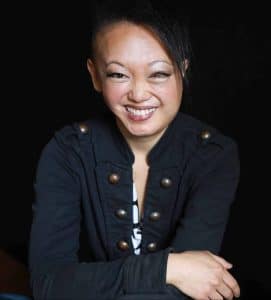 Sora J. Kasuga (they/she) is a face equality activist, writer, speaker, circus artist, and co-founder of CirqOvation. Their activism is fueled by the historical and present contexts of their many identities: Japanese-American, Disabled/Disfigured, Neurodivergent, and Queer. Sora's advocacy aims to break down societal barriers and bring awareness to the human rights issues at stake for those with facial differences. Throughout her 15-year career as a performer in the entertainment industry, she has experienced firsthand the ironclad system that erases and denigrates people with visible differences, starting with the lack of positive representation for facially different people on stage, on screen, in print, and throughout the media stratosphere. In a society built on shutting certain people out, Sora reaches for an inclusive world that emerges stronger because of our differences, not despite them.