Podcast Release Date: October 15th, 2023
On this month's myFace, myStory podcast, host Dina Zuckerberg is joined by Jeremy and Henry Shipp. Jeremy is a writer for the Disney Junior cartoon, Firebuds. His son, Henry, was born with a cleft lip and palate and was the inspiration – and the voice –  for the car character Castor on the Clefthood episode. Jeremy and Henry  will talk about their journey and why positive representation in the media matters.
Read about our guest below the video: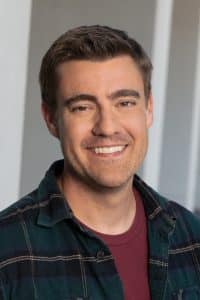 Jeremy Shipp is a writer on Disney Branded Television's animated series Firebuds, about a team of young kids who are the children of first responders, and their talking vehicle sidekicks as they embark on adventures together and learn what it truly means to be a hero. Previously, Shipp was part of the Emmy Award-winning writing team on Disney Channel's Rapunzel's Tangled Adventures. With over a decade of experience as a writer for animation, his additional credits include Teenage Mutant Ninja Turtles, The Family Tools' and Dinotrux. Shipp began his career as a production assistant at Dreamworks while working his way up to pursue his passion for writing. Born and raised in rural upstate New York, Shipp currently lives in Burbank, California with his wife and two children. He is a graduate of Syracuse University, where he majored in Visual and Performing Arts.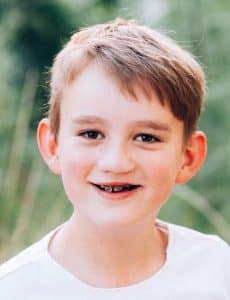 Henry Shipp is delighted to be making his television premiere on Disney's Firebuds! This role is especially important to him because like his character "Castor," Henry was born with a cleft. It is so rare for characters to have facial differences and it is a privilege to be part of representing the cleft community. At a young age, Henry expressed a desire to advocate for cleft affected kids. Since he was 7 years old, he has been baking cookies and selling them to raise money for Smile Train. Through this project, he has not only made donations to a special organization, but he also has raised awareness of clefts throughout his community. Henry is very active at his school. As Vice President of his elementary school, he successfully advocated to the school board to get updated playground equipment that benefits students of all ages and abilities. He loves to sing in the school's annual musical revue, play the drums in the band, and help raise and lower the flag every week. Most of all, though, he loves playing with his friends, his little sister Izzy, and his tiny dog Wilbur.