The Ensuring Lasting Smiles Act/ELSA Bill (H.R. 1916/S. 754)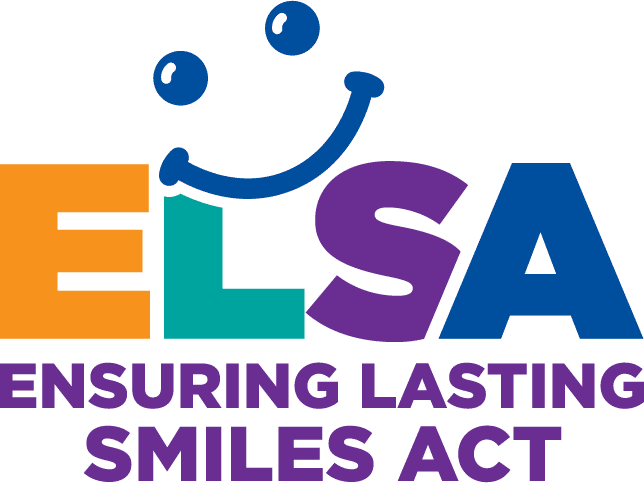 The most common concern we hear from U.S. families living with a craniofacial difference is that their health insurance plans have denied their benefits regarding necessary medical and dental care.
We are working to put an end to this by advocating to Congress, in partnership with over 60 other organizations, to get the Ensuring Lasting Smiles Act (ELSA) signed into law.
The goal of ELSA is to close health insurance loopholes that currently prevent individuals born with congenital and craniofacial anomalies from getting the coverage they need for medically necessary treatments and procedures, and to guarantee comprehensive coverage for these individuals from birth through adulthood. This piece of legislation would be a game changer for individuals with facial differences and their families, and myFace will not stop fighting until it is passed into law. 
If ELSA gets signed in to law, it would guarantee ongoing health insurance coverage for medical, dental, and orthodontic support from birth into adulthood for people impacted by congenital anomalies – including craniofacial differences. This game-changing legislation would ensure that members of the craniofacial community would receive the coverage they need – and deserve – for necessary treatments.
Status of ELSA In Congress
The Fight for ELSA Will Continue in 2023
myFace, along with a broad coalition of 70+ national health care professional and patient advocacy organizations, took part in a number of advocacy initiatives led by the National Foundation of Ectodermal Dysplasias (NFED) throughout 2022 to advocate for the passage of an important piece of legislation: the Ensuring Lasting Smiles Act (ELSA). 
Unfortunately, despite being passed in the House of Representatives with 310 votes on April 4th, 2022 – and gaining 62 sponsors/cosponsors in the Senate – ELSA was not ultimately passed into law in the 117th Congress that ended on January 3rd, 2023. 
However, the fight continues, as ELSA has been re-introduced in the 118th Congress.
We are thrilled to share that NFED  is hosting an in-person Advocacy Day on the Hill for the first time in four years this fall!
Advocates will have the opportunity to meet with their legislators and/or staff in their D.C. offices to share why ELSA is important to them. Stay tuned for registration information!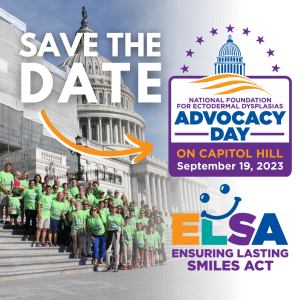 (1) Send a pre-written email to your Senators, urging them to support ELSA.
If you personalize these pre-written emails with your own anecdotes and stories, they will be even more memorable and impactful when your Senators decide whether or not to support this bill.
NOTE: When you enter your home address on the form, it will automatically direct your email
to your two U.S. Senators.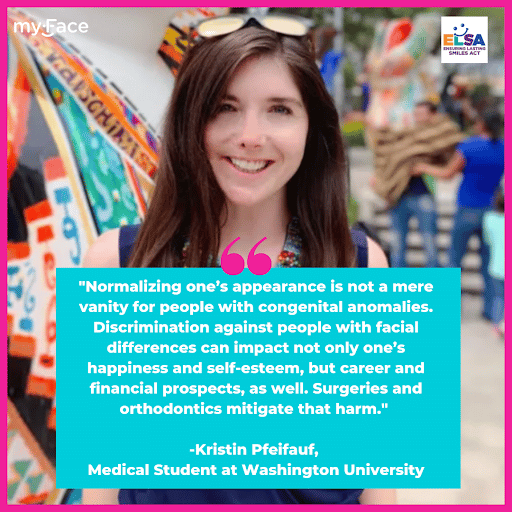 (2) Post about the #EnsuringLastingSmiles Act on social media and tag your Senators, asking them to make ELSA a priority.
---
(3) Tell your friends and family about how important ELSA is to your family and ask them to reach out to their Senators to support this bill.
---
(4) Join the "Ensuring Lasting Smiles Act Advocates" Facebook group. It's a great way to connect with other ELSA advocates! This private group provides a forum where you can ask questions, share successes and challenges, and receive regular updates on the status of ELSA. It also provides helpful suggestions for what you can do to advocate for ELSA.