WHAT TO DO IF THERE IS A MEAT SHORTAGE: HEALTHY PROTEIN SUBSTITUTIONS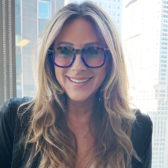 Deborah Malkoff-Cohen, MS, RD, CDN, CDE, Registered Dietitian, myFace Center for Craniofacial Care at NYU Langone Health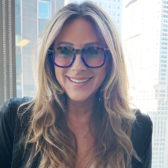 Deborah Malkoff-Cohen, MS, RD, CDN, CDE, Registered Dietitian, myFace Center for Craniofacial Care at NYU Langone Health
Recent news headlines have alluded to the fact that supermarkets could see a drastic reduction in meat due to plant closures due to COVID-19. The National Grocer's Association (NGA), whose members have been on the front lines in this pandemic and have fallen ill, said it is closely monitoring future meat availability. The NGA also acknowledged that pork, eggs and dairy have already been impacted by heavy demand and supply chain disruptions. Overall meat production is down 25%, so to better prepare you and your family, I gathered 12 of the best protein alternatives to stock up on if meat becomes scarce.
Meat Alternatives
Meat Alternatives l
ike the "Beyond Burger," "Impossible Burger," or any "plant-based" meat. Trader Joe's has their proprietary brand. These "meat alternatives" are basically veggie based and use them just as you would regular ground meat for meatloaf, meatballs, hamburgers, meat sauce, etc.
Impossible Burger
Meat eaters love this soy-based meat, which provides a pink "meaty" color, juice, and seasoned smoky flavor that mimics what a real meat burger tastes like.
Even though there is no meat, each 4-ounce serving packs a whopping 19 grams of protein. It also comes in ground packages like regular meat does for cooking versatility.
Beyond Burger
For shoppers avoiding soy, the Beyond Burger is made of pea protein and other non-GMO certified ingredients and is gluten-free and kosher. It contains beet juice to help achieve a color that resembles meat. It can be purchased as burger patties or ground beef; I like having the burger option because it decreases prep time. This also provides a lot of protein, 20 grams per 4oz serving. 
Although the Impossible and Beyond Burgers are categorized as "plant-based" they are not made with any vegetables.
Dr. Praeger Burgers
These are true vegetable burgers, and while they do not have ½ as much protein as meat-alternative burgers above, I think they still should be a part of  your freezer. Some have 7 grams of fiber per burger.
Eggs
One egg provides 6 grams of protein. If you can find them buy them and use the extras to make egg cups and freeze them!
Edamame
½ cup of fresh or frozen edamame provides about 8 grams of protein, and one pack of Seapoint Farms, Dry Roasted Edamame, Sea Salt or Wasabi flavored
provides
20 grams of protein and 12 grams of fiber!
Meal Ideas
Seapoint Farms Organic Edamame Fettuccine or Spaghetti:
2-ounces or ¼ of box has 24 grams of protein and 12 grams of fiber! I get mine  from Amazon, or you can go to their website. I add shrimp, meatballs to the pasta or just eat plain with butter and cheese.
Shrimp
Raw Tail-Off Large Raw Shrimp – 41-50ct- Market Pantry™
at Target is 5.99.  Four ounces provide 18 grams of protein for only 70 calories! You can also find frozen on Fresh Direct, Instacart and/or at your local grocer.
Meal Ideas
Shrimp stir fry, shrimp with spaghetti, shrimp and grits
Salmon Burgers
You can find on Instacart, Fresh Direct, Great Alaska Seafood, Wild For Salmon, Fairway and Whole Foods, etc

.
Meal Ideas
Eat alone with some sides or put on a salad
Frozen or Fresh Fish
I found Frozen Wild Alaskan Cod Fillets – Simply Balanced™ at Target, 3 pieces for $13.49.
Each piece has 25 grams of protein. Fish can also be ordered from Instacart, Fairway, and Fresh Direct or found at your local grocer.
Meal Ideas
Eat alone with some sides or make fish tacos or a fish sandwich.
Milk
One cup (8oz) of milk contains 8 grams of protein, whether it is skim milk or whole milk. One question you may be thinking is, "Can I freeze milk?"
The answer is YES, it's ok to freeze milk, especially if you want to stockpile and you have the freezer space. Milk will expand when it is frozen, so be sure to leave some room in the container so it won't burst! Thaw frozen milk in the refrigerator but be aware that the flavor and texture of the milk may change. If it does, I would use for smoothies!
Meal Ideas
Add to oatmeal instead of water, smoothies, cereal, add to soups.
Greek Yogurt
This is a dream food if you can get past the thick texture.    A 7- ounce container of low-fat,
plain
Greek yogurt (like Fage 2%) provides 20 grams of protein.
Meal Ideas
Add a bit of honey and ¼ cup granola or some fresh fruit. If the texture is too heavy, mix it with your favorite vanilla yogurt and make a parfait or blend into a smoothie. You can also use as a substitute for sour cream!
Cheese/Cottage Cheese/Ricotta Cheese
One slice of cheese is about equal to an ounce of cheese and provides 7
grams of protein. If you love shredded cheese, figure ¼ cup is a 1-ounce
equivalent. 
Cottage cheese/Ricotta Cheese: ½ cup of cottage cheese and ricotta cheese average around 14 grams of protein, which is incredibly high!
Meal Ideas
Add cheese to a sandwich, eggs; make a grilled cheese; make your own pizza, an impossible burger or Dr. Praeger's burger, etc.
Ricotta Cheese: Spread some of this cheese on a piece of toast with cinnamon, add to a vegetable lasagna, baked ziti, ricotta pancakes, on pizza
Cottage Cheese: Add some fruit, can substitute for ricotta in lasagna, add to toast with cinnamon, etc.
Canned tuna, salmon, sardines (all in water)
Canned tuna, salmon and sardines are easy, convenient and inexpensive. And best of all, they're super high in protein!
Tuna: A 3.5-ounce serving provides 20 grams of protein.
Salmon: A 3-ounce serving provides 18 grams of protein.
Sardines: A 3.75-ounce serving provides 17 grams of protein
Meal Ideas
Add mayo or avocado to make tuna or salmon salad, eat on bread or put on top of a salad. Sardines can be eaten many ways
Right out of the can

By adding a drizzle of lemon juice, hot sauce, or balsamic vinaigrette

Add to buttered toast or crackers

Use as a pizza topping in place!
Beans/Lentils
I love beans for their versatility, think soups, stews, side dishes, etc. and ½ cup of
 kidney beans, black beans, navy beans, or cannellini beans
8 grams of
protein. It is the perfect food to stock up on and lentils
9 grams of
protein per 1/2 cup serving!
Meal Ideas
Garbanzo Beans turn into hummus, black beans can be used for black bean dip or black bean soup and rice and beans and vegetarian chili. Email me for more recipes, I use beans all the time!
Nut Butters
Peanut butter has 8 grams of protein per 2 tablespoons and almond butter has 7 grams per 2 tablespoons.
Meal Ideas
Add to smoothies, make peanut butter and jelly, add to an apple or banana for a snack or make peanut butter energy balls.
I am hoping this list makes you feel comfortable that in a temporary meat shortage, there are plenty of healthy, high protein options to substitute! PLEASE reach out to me, I can help find replacements for what is missing in your family's favorite recipe or we can come up with some new ones! Remember, we are in this together.
For more information or tips, please contact Deborah Malkoff-Cohen at Deborah@myface.org
Ways to Boost our Immune System