Join us for our
Transforming Lives Webinar Series: The Adventure of Moving On: Transition of Care for Individuals with Cleft and Other Craniofacial Differences.
Transition of care is a family-centered, interdisciplinary process of moving from a pediatric-centered model to an adult model of care. In this webinar we will discuss the needs of young adults with cleft lip and palate and other craniofacial differences. We will also discuss pediatric and adult models of care, and provide strategies for young adults to navigate the transition to adult care.
Please submit any questions for our speakers in advance of the webinar by emailing them to Sandy Gilbert. If you join us for the live webinar, you will also have the opportunity to ask questions directly using the chat feature.
---
LEARNING OBJECTIVES
 Define transition of care and describe a pathway moving from pediatric- to adult-centered care.
 Describe strategies for planning and preparing for the transition of care and other life transitions.
Learn from a young adult's experience of the transition of care.
---
ADDITIONAL RESOURCES
---
GUEST SPEAKERS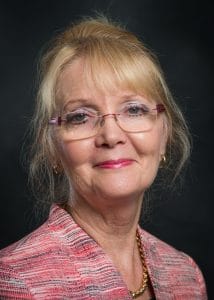 Brenda Louw, DPhil. SLP
Professor, Department Audiology and Speech-Language Pathology, East Tennessee State University
Professor Emerita, Department Communication Pathology, University of Pretoria, South Africa
Louw, DPhil, SLP is a Professor of Speech-Language Pathology in the Department of Audiology and Speech-Language Pathology at East Tennessee State University. She is also a Professor Emerita of the University of Pretoria, South Africa, where she was a cleft palate team member for over 30 years.
Professor Louw has participated in training professionals on cleft palate in various African countries such as Nigeria, Ghana, and Ethiopia. She is the editor of ASHA SIG 5 Perspectives-Craniofacial and Velopharyngeal Disorders. Professor Louw has taught courses on cleft palate and supervised speech-language pathology student research projects on cleft palate from undergraduate to doctoral levels. She has written book chapters, edited a book, published papers, and presented papers nationally and internationally on a variety of topics.
Her research interests include cleft lip and palate; early intervention, specifically for infants with craniofacial disorders, pediatric HIV/AIDS; culturally responsive care and internationalization of the curriculum.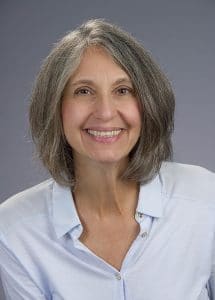 Linda D. Vallino, PhD, MS, CCC-SLP/A, ASHA Fellow
Head, Craniofacial Outcomes Research Laboratory/Senior Scientist
Center for Pediatric Auditory and Speech Sciences-Nemours Children's Health, Wilmington, DE
Clinical Professor of Pediatrics-Sidney Kimmel Medical College, Thomas Jefferson University
Adjunct Professor, Department of Communication Sciences and Disorders, University of Delaware
Linda D. Vallino, PhD, is head of the Craniofacial Outcomes Research Laboratory and Senior Scientist in the Center for Pediatric and Auditory Speech Sciences at Nemours Children's Health in Wilmington, DE. She is a Clinical Professor of Pediatrics at the Sidney Kimmel Medical College, Thomas Jefferson University and adjunct professor in the Department of Communication Sciences and Disorders at the University of Delaware.
Dr. Vallino earned her PhD from the University of Pittsburgh and a master's degree in clinical evaluative sciences from Dartmouth College. She has presented at national and international meetings, written papers, book chapters and two textbooks on cleft palate and craniofacial differences. She is a Fellow of the American Speech-Language-Hearing Association.
---
Generous funding for this program has been provided by the Warner Fund.