Your Gift Can Transform A Life
Donate to myFace Today
In the United States, almost every hour a child is born with a craniofacial difference. An additional 100,000 individuals are disfigured through accident or disease each year.
For more than 70 years, myFace has been dedicated to changing the faces and transforming the lives of children and adults with facial differences by providing access to holistic comprehensive care, education, resources and support that pave the way for better outcomes. Join us!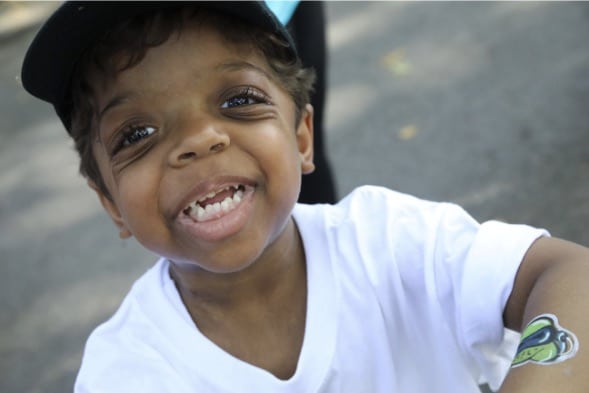 Please make a gift today. Together, we can ensure that everyone who is impacted by facial differences has access to the resources they need and deserve, and know that they are never alone in their journey.
Other Ways to Give
Donate by Mail
Please mail a check made out to "myFace" to:
myFace
333 East 30th Street
Lobby Office
New York, NY 10016 USA
Donor-Advised Fund
To make a gift through your Donor-Advised Fund (DAF), please use the DAF Widget, a free and secure web payment option that allows you to recommend gifts from your DAF directly from our website.
With just a few clicks, you can recommend a gift from your DAF to myFace to make an immediate impact and help provide comprehensive care and support to individuals and families impacted by craniofacial conditions.
There are many other ways to support myFace, like planned giving, gifts of securities, giving with your IRA, corporate sponsorships, and more!
Questions? Please contact Karen Lazarus, Director of Campaign Development, at karen@myface.org.