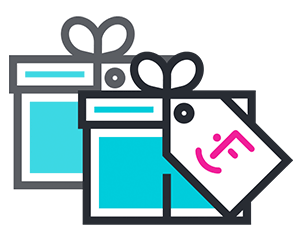 Elevate your contribution to myFace!
Many employers offer matching gift programs and will match any charitable contributions or volunteer hours made by their employees. With a matching gift program, you may be able to double or even triple your contribution. To find out if your company offers a matching gift program, please enter your employer's name in the search tool below. The tool will also provide you with access to any required forms to submit your matching gift.
BECOME A CORPORATE SPONSOR
We look forward to having you as a partner by participating as an event sponsor throughout the year such as our Annual Gala, Races for Faces and Young Professional Board events. For additional details, please send us a note below or contact Karen Lazarus, Director of Development at 917-720-4715.