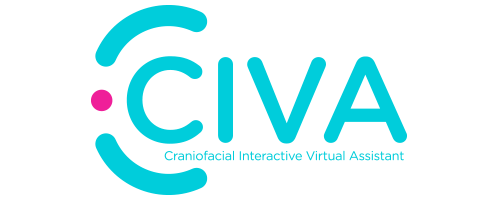 Craniofacial Interactive Virtual Assistant
CIVA is an innovative and comprehensive guide to a patient's surgical experience, with in-depth and engaging information on nine craniofacial procedures.
myFace seeks to relieve the stress and anxiety surrounding craniofacial surgery as well as to educate the populace-at-large regarding what craniofacial patients and families endure. Building understanding leads to empathy and empathy changes society for the better.
Educational features for each procedure: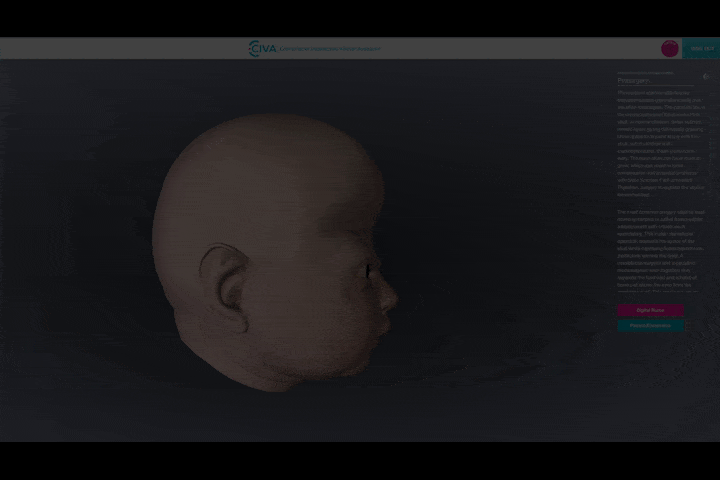 Surgery Simulations
This interactive portal breaks down 9 of the most regularly performed craniofacial surgeries into discrete steps. Families can see and interact with the three stages of their child's procedure: pre-operation, surgery and recovery. The software provides an immersive learning experience using voice over and interactive three-dimensional content.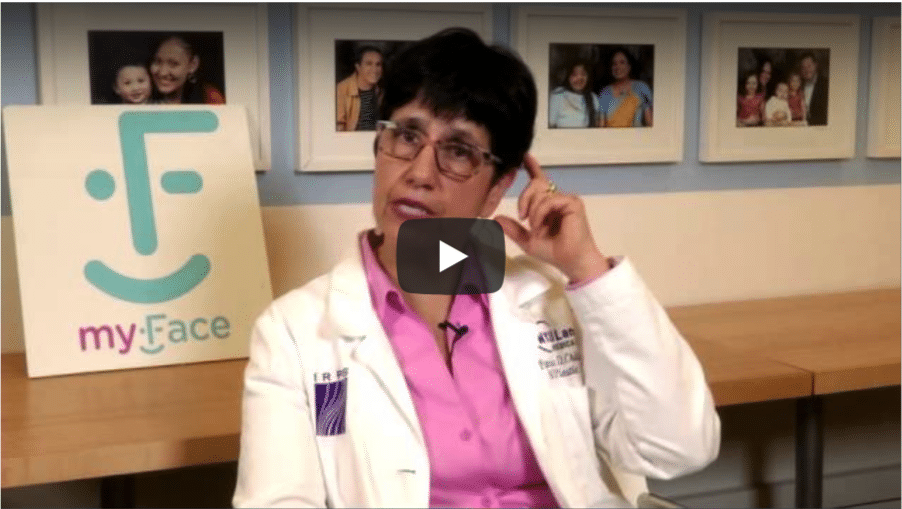 Expert Medical Advice and Consultation
Nurse Practitioner, Pat Chibbaro, of the myFace Center for Craniofacial Care at NYU Langone Health, has more than three decades of experience working with craniofacial patients and families. Throughout these videos, she offers her intimate knowledge of each procedure. This professional consultation helps to manage your expectations surrounding all of the steps of your child's surgery.
Select a procedure below to start exploring.
Each procedure linked below contains a link to the 3D surgery simulation. You will be prompted to create a free CIVA account to view the simulations.
A Bilateral Sagittal Split Osteotomy (or BSSO) is a type of jaw surgery where the lower jaw is separated from the face and repositioned.
This major craniofacial operation expands the space of the skull while improving facial appearance, particularly around the eyes.
During the LeFort I surgery, the upper jaw (or maxilla) is separated from the rest of the face and repositioned.
Patients who undergo Le Fort III reconstruction are usually diagnosed with syndromic craniosynostosis.
The Monobloc is a craniofacial operation that can produce major changes in facial appearance and expand the volume of the skull for the treatment of brain compression.
An osseous genioplasty or bony genioplasty is a surgery where the shape of chin is changed by moving the chin bone forward, rather than using a chin implant. In most cases, the chin is brought forward but there are instances where the chin is brought forward and upward, straightened or even pushed back.
CIVA Credits
Technical Support and Simulation Platform: BioDigital, Inc.
Medical Directors: Roberto L. Flores and Joseph G. McCarthy
Craniofacial Modeling Consultant: Barry H. Grayson
We are extremely thankful for the following organizations for their vision and support of this ground-breaking project:
KLS Martin
Milbank Foundation
Dorothea Haus Ross Foundation