The word of myFace's mission is spreading! Here, stay up-to-date with all press appearances of/by the faces of myFace.

A local family in New Jersey is celebrating the relief and hope given to them by the National Foundation for Facial Surgery. Defects that might shame a child – a crooked smile, bulging eyes or a missing ear – are all conditions that one in 700 children in America are born with. It happened to the Fernando Family, but instead of hiding their challenges, they are inspiring others.

My daughter Samara, whom we affectionately call Sami, was born in April 2016 with a bilateral cleft lip and palate. Having a child with a medical condition is difficult for any parent, but for me, as a health actuary, the experience was also fascinating, as I got a firsthand look at navigating the complicated world of health insurance.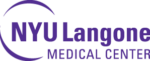 NYU Langone Medical Center
NYU School of Medicine announced a $2 million grant from myFace, a nonprofit organization founded to assist those with facial disfigurement and a longtime benefactor of the Hansjörg Wyss Department of Plastic Surgery.

On Thursday night, guests lined up to watch 3-D animations of craniofacial surgeries. The demo was part of the annual gala for myFace, which supports patients at the Institute of Reconstructive Plastic Surgery at NYU Langone.
Guests at the benefit for myFace on Wednesday had a lesson in empathy when Broadway starlet Emerson Steele read the story of a girl with facial deformities who benefited from the non-profit's support services. "I do eat some stuff with my mouth, but with my jaw being so small, it's hard to eat like everyone else," Steele read at Pier 60.

"Dealing with a child with such complex medical needs, and a rare condition to boot, leaves you feeling scared, lost, sad, frustrated, overwhelmed and alone," says Fernando who adds that many times critical intervention was needed after surgeries to ensure Kiran lived. And she credits this to his team of doctors at the The myFace Center (formerly known as the IRPS) who expertly know how to deal with all phases of Kiran's care.
myFace provided patients with facial differences with the most state-of-the-art medical treatment while also offering excellent educational, family and psychological support. There's even a rich psychosocial component. The Newman Family Support Center offers a wide range of family programs which greatly complement the medical treatment patients' receive.
Laura Posada, the wife of former Yankees catcher Jorge Posada, is stepping up to the plate to raise money for children in need of facial-reconstruction surgery.

Proceeds from the event went to myFace, a charity organization formerly known as the National Foundation for Facial Reconstruction. Jorge Jr., 15, suffered from craniosynostosis, a condition affecting the growth of the skull in infants. He underwent numerous surgeries over the years, but has started playing baseball in Miami, where the Posadas reside.

11-year-old Nathaniel has a good solution. Each year, the Reno Nevada sixth-grader and his family write a start-of-the-school-year letter to his peers and teachers. It's now a yearly tradition. "We include a picture of Nathaniel," explains Nathaniel's father. "It takes away some of the shock factor but more importantly affords parents an opportunity to discuss Nathaniel's differences."

A 3-year-old boy has a new face — and lease on life — after surgery for a rare genetic condition that caused him pain and humiliation. MyFace brought Maan and his parents to New York in May for his initial six-hour surgery with Staffenberg on June 4. The surgeon and his team had to move the bones in Maan's forehead, eye sockets, nose and upper jaw all together as one unit. It's a very dangerous surgery to begin with — made even more complicated by the fact that Maan is just 3 years old.

Days later I received a call from Dr. David Staffenberg, a craniofacial surgeon there, informing me that The myFace Center (formerly known as the IRPS) would do Maan's surgery for free. I began looking for an organization that could help us, which is when I found MyFace, a non-profit organization that helps families whose children have facial deformities. MyFace helped us with everything from airfare to visas – they even helped us with our living arrangements. The only thing left was to leave India.