Thank you to everyone who showed up – in person or virtually – to Races for Faces 2018! We had an amazing day of fun & sun at our new location on Randall's Island Park. Thanks to your efforts, we hit our fundraising goal of $165,000!
We were even fortunate enough to receive a letter from New York Governor, Andrew Cuomo, celebrating our event! You can view the PDF here »
And of course, a huge "Thank you" to all of our sponsors, who helped make this even possible!
myFace is proud to host Races For Faces 2018!
Please join us on Sunday, September 16th, for a fun-filled family day in beautiful Randall's Island Park, to raise money and awareness for craniofacial conditions.
Event Schedule
9:00 AM – Registration Begins
10:00 AM – Opening Remarks
10:30 AM – Walk Commencement & Carnival Fun!
12:00 PM – Closing Ceremony & Awards
We will have lots of fun for children of all ages including exciting games, family activities and raffle, arts and crafts, obstacle courses and lots of surprises! Every dollar donated goes towards helping patients with craniofacial differences and their families!
Click "Register" for more info and to visit the official Races for Faces web page!
You can also click the "Register" button to sign up as a volunteer!
We are thrilled to have Jeff Smith of ABC7's Eyewitness News as Master of Ceremonies for a third year!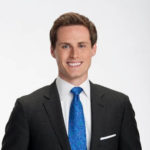 About Jeff Smith
Jeff Smith is a meteorologist for Channel 7 Eyewitness News, appearing regularly on weekend evenings at 5, 6, and 11pm. Jeff is originally from Plymouth, Massachusetts, where New England hurricanes and blizzards got him interested in weather at a very young age. When he's not in the weather office, Jeff can be found out and about in the city with his wife Jen and baby son Jordan. (Or if he's lucky, out on the golf course!)
A special thank you to our Sponsors